Straight Razors Bought Sold Traded
Collecting vintage & antique straight razors is a relatively new type of investing and is rewarding in several ways. Collecting straight razors at this time is a rare opportunity to get into a "Budding" hobby or business, since there are no completely reliable books on prices, valuable straight razors can be found in many places and sometimes for a bargain. It is very possible to find a straight razor that is worth hundreds of dollars for less than $10. Collecting straight razors is very enjoyable because of the different types of straight razors. The celluloid handles on a straight razor can be very beautiful or unusual. Sterling silver handles on a straight razor is now getting so hard to find that most collectors won't sell the straight razors at all.
I hope you enjoy straight razor collecting as much as I do. Thank you, John West, Kentucky, USA
All sales are plus shipping and insurance costs. Email me for a quote
---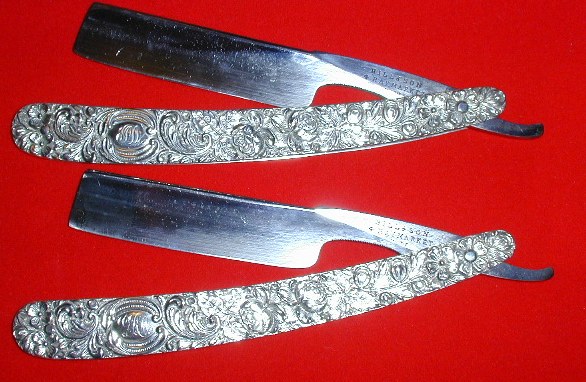 Very rare matched pair of solid sterling silver straight razors. Made by Hill in England. Price $2000 + shipping, insurance
---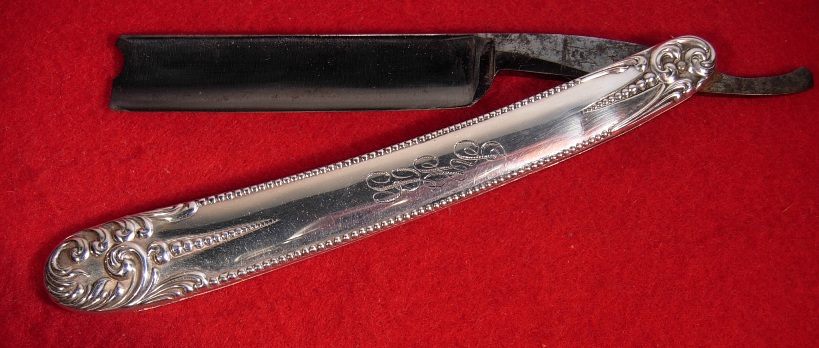 Very Rare STERLING SILVER straight razor. Price = $500 + shipping and insurance
---

Very Rare CAST ALUMINUM PARIS EXPO straight razor. This razor is all original . Price = $600 + shipping and insurance
---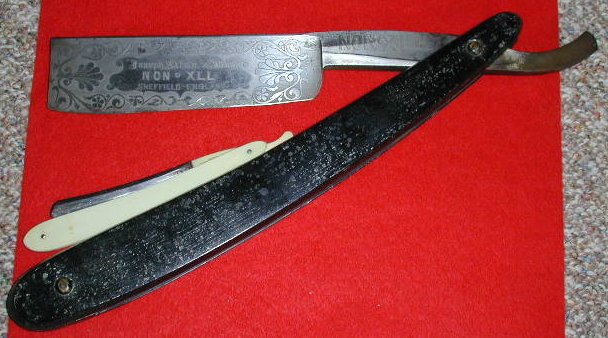 Large Display straight razor with fancy etching.
---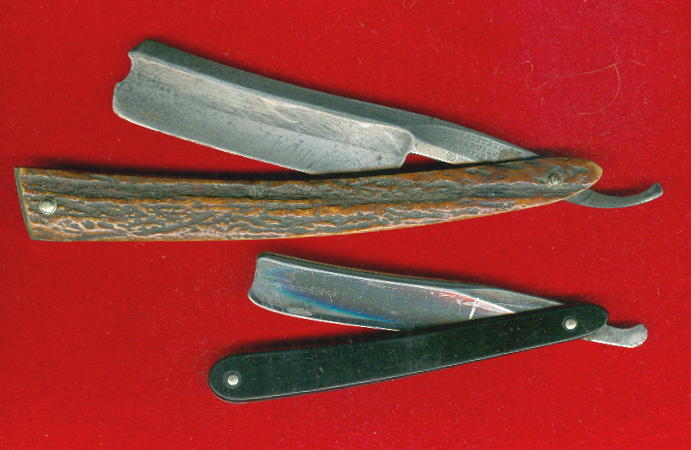 I am looking for these short straight razors less than 5" long closed.
---
Straight razors in German are called Rasiermesser.
French old razor is called ancien rasoir.
---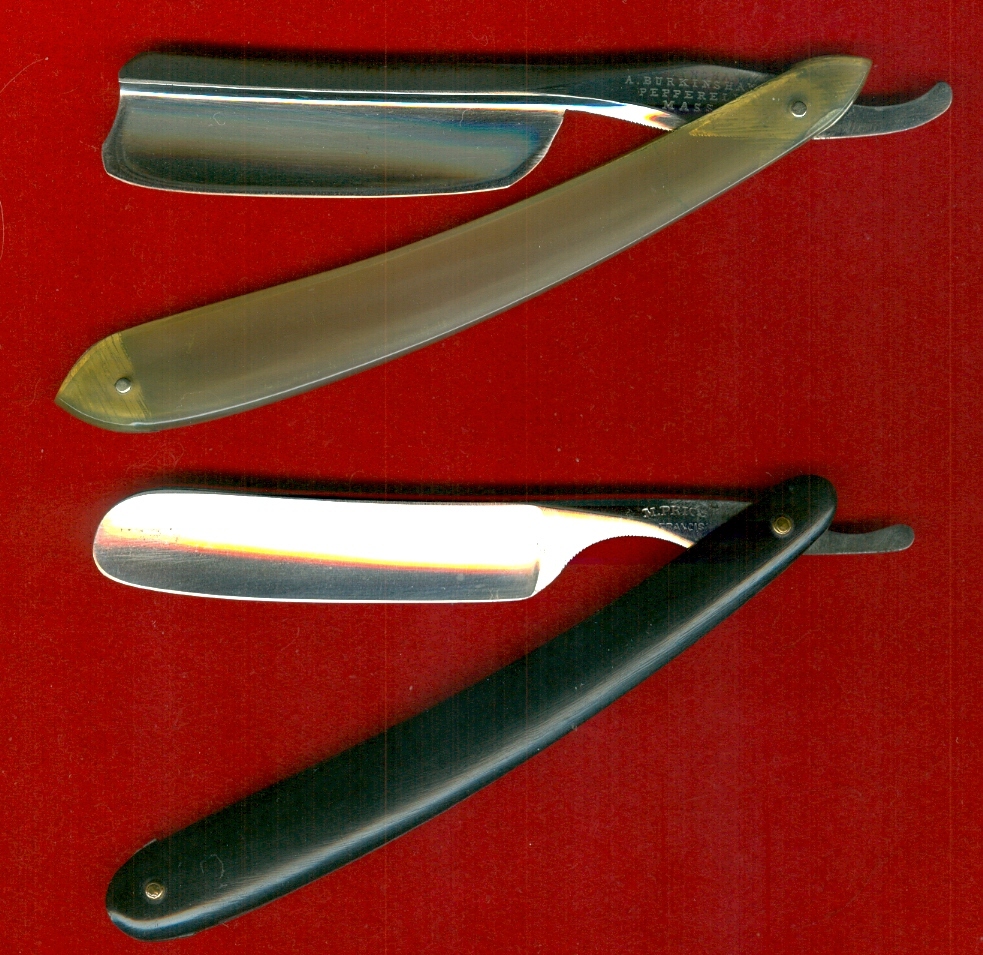 Two of my favorite straight razors, top to bottom: Burkinshaw, Michael Price